Explore the mysterious side of Central Ohio with a tour of its most haunted places. From historic landmarks to abandoned asylums, discover the city's paranormal past and spine-tingling stories.
The Historic Buxton Inn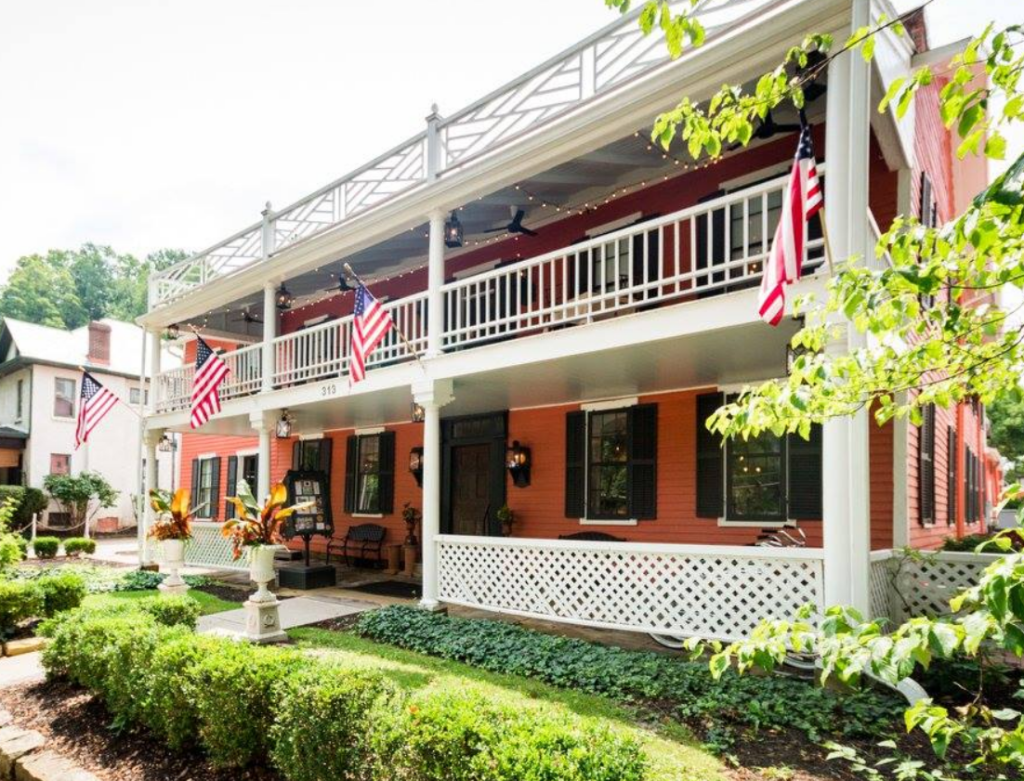 The Historic Buxton Inn is located at 313 E Broadway in Granville and was built in 1812. It was known as The Tavern for many years, serving as the final stop on a stagecoach line heading west into Columbus. Over the years, it has welcomed famous guests ranging from Abraham Lincoln to Henry Ford and served as a place of safety for those seeking freedom on the Underground Railroad.
With its extensive history, the inn boasts a fair share of supernatural phenomena. Nonetheless, Jennifer Valenzuela, the inn manager, prefers to refer to the establishment as "spiritually active" rather than haunted. She believes that this term better captures the behavior of the resident ghosts.
"A lot of people throughout the course of the inn's history put their life into working, into making sure that it's wonderful," she says. "They cared so deeply … so it makes sense, to me at least, that they would, even in their death, come back and check on it."
One of the inn's prior proprietors, Ethel "Bonnie" Houston, gained the moniker "The Lady in Blue" after seeing her apparition wearing a light blue dress on a few occasions. Valenzuela mentions that this ghost is known for emitting the fragrance of gardenias, even during the winter months. In Room 9, which once served as the owner's apartment, Houston's cat is rumored to materialize, leaping onto the bed and snuggling with whoever is staying in the room. Additionally, Major Buxton, the inn's eponymous previous owner, has been observed in the company of the aroma of cigar smoke.
Westin Great Southern Hotel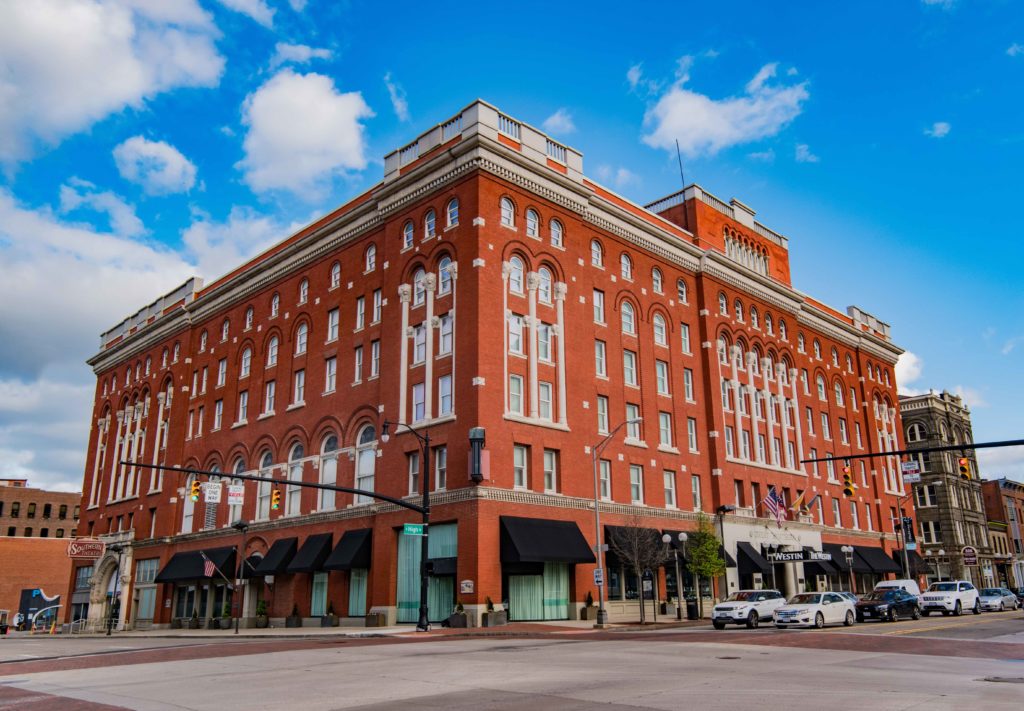 The Westin Great Southern Hotel is at 310 S High St in Downtown Columbus. This French-styled hotel was built in 1897 at the corner of High and Main Streets. Many 6th-floor guests often call the front desk with complaints of the orchestra being too loud upstairs. However, the 7th floor of this grand hotel is vacant. The hotel is known for its elegant Renaissance Revival architecture, its grand ballroom, and its wood-paneled bar.
Linked to the hotel are numerous accounts of paranormal occurrences. Visitors have described sightings of apparitions, strange sounds, and encounters with chilling areas. A few guests have even asserted that they have experienced physical contact with these spectral entities.
One of the most common reports of paranormal activity at the hotel is that of a classical music band playing in the empty ballroom on the seventh floor. Guests on the sixth floor have reported hearing the music, even though no band is present.
Another common report is that of a woman in a red dress walking down the hallway on the seventh floor. Guests have reported seeing her walking slowly, sometimes disappearing into thin air.
Snowden-Gray Mansion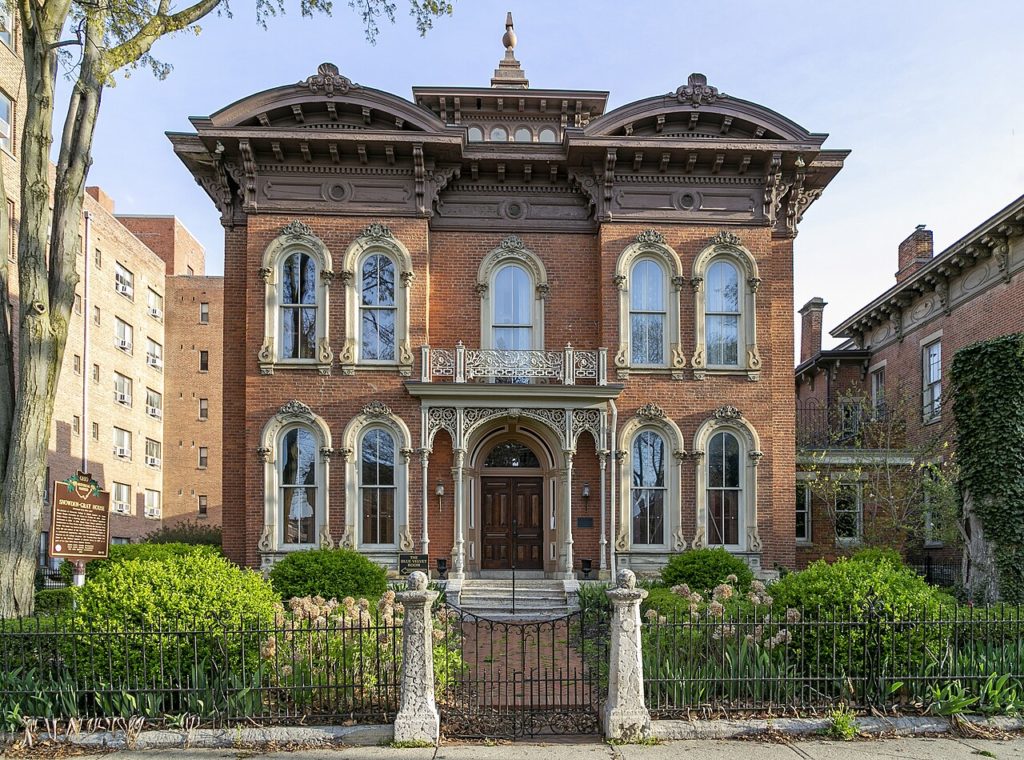 The Snowden-Gray mansion is located on East Town Street in Downtown Columbus. Philip T. Snowden, owner of a fancy dry goods and millinery, built the Italianate-style residence at 530 East Town Street in 1852. This house was a prominent residence in the University Place addition on the eastern side of the city. The Snowden-Gray Mansion in Columbus, Ohio is renowned for its alleged hauntings, with various ghostly occurrences reported. It has also gained recognition through appearances on several paranormal investigation shows. In one such episode, a team of ghost hunters recorded audio evidence they believe to be the sound of a ghostly child crying in the nursery. Another common account involves a young woman in a white dress frequently observed seated in a rocking chair on the porch. Guests have witnessed her presence in the chair, even at night when the porch is shrouded in darkness.
Green Lawn Cemetery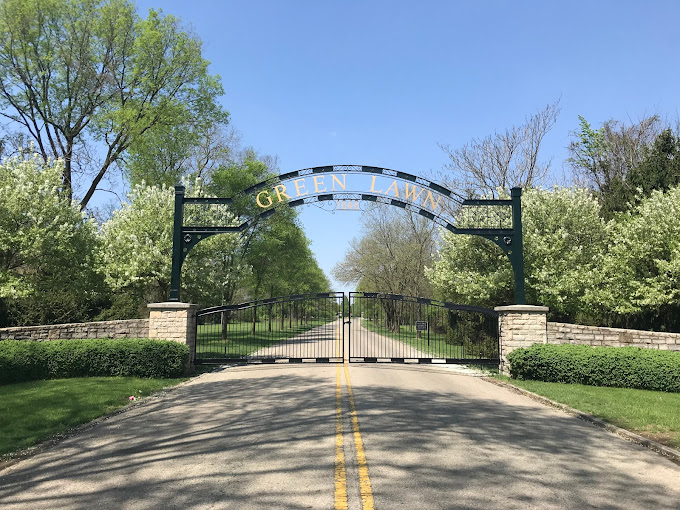 Green Lawn Cemetery is one of the oldest and largest cemeteries in the state. It is also one of the most haunted cemeteries in Ohio. It is located at 1000 Greenlawn Ave in Columbus. John Kerr, a founding figure of Columbus who generously donated the land for Green Lawn Cemetery, is believed to linger on the cemetery grounds, dressed in a black suit and top hat.
Nearby the Hayden Mausoleum, there are accounts of a young woman's ghost clad in white, frequently observed wandering through the cemetery at night or sitting on a bench in close proximity to the mausoleum. Among the most frequently recounted tales of supernatural events at this cemetery is that of a white-clad woman making her way through the grounds during the nighttime. Visitors have described her slow, eerie walk, and, at times, her vanishing into thin air. Another common occurrence involves a Civil War soldier's apparition, often seen strolling through the cemetery after dark. Visitors have reported witnessing him marching in formation with fellow soldiers or standing at attention.
Orton Hall at Ohio State University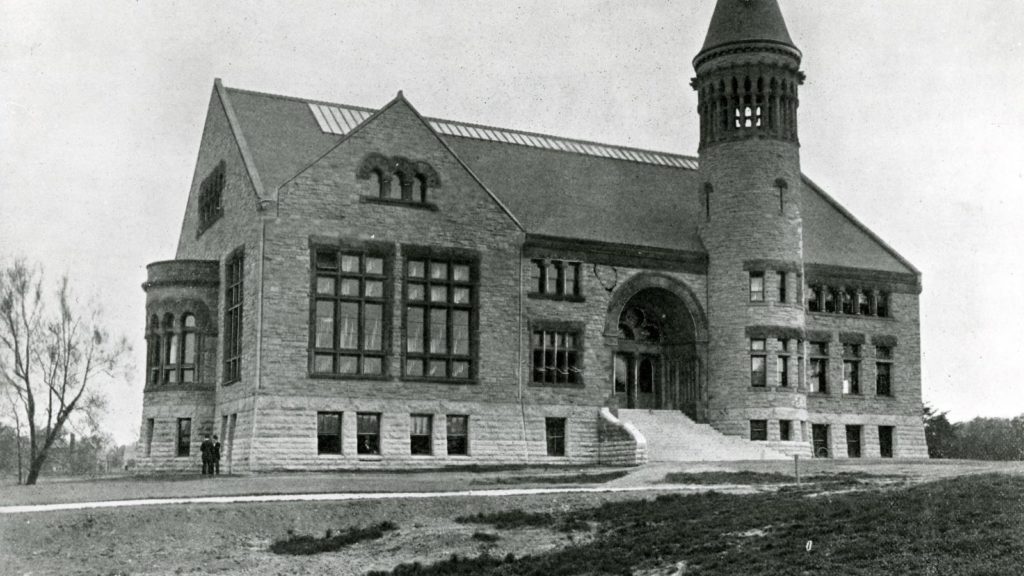 Situated along South Oval Drive on the Ohio State University campus, Orton Hall was erected in 1893 by architects Joseph W. Yost and Frank L. Packard, collectively known as Yost and Packard Architects. It remains a testament to history as the university's second-oldest edifice on the southern side of the Oval.
The lore surrounding Orton Hall suggests that it harbors the spirit of its inaugural president, Edward Orton Sr., who was a cherished presence on campus until his passing in 1899. A prevailing belief is that his ethereal presence lingers within the hall, perpetually traversing its spaces.
Numerous accounts of spectral encounters have circulated. Students and faculty have relayed experiences of glimpsing Orton's apparition as it meanders through the corridors, occupies his former office, or engages in nocturnal reading within the bell tower. Some have even attested to hearing Orton's voice or sensing his otherworldly presence within the building.
One of the most commonly recounted paranormal incidents at Orton Hall concerns a flickering light in the bell tower. Students report observing this light emanating at night, even when the tower is officially closed. Speculation suggests that this phenomenon may be attributed to the presence of Orton's ghost, who may engage in late-night reading within the tower.
Explore all the Haunted Places in Central Ohio!
Central Ohio harbors a chilling secret within its historical sites. These top haunted places are a fascinating glimpse into the city's eerie past and continue to draw thrill-seekers and paranormal enthusiasts from near and far. This list touches the tip of the iceberg of haunted places in Central Ohio. If you're brave enough, these haunted locations await your exploration.